Weight Loss Coach - Personal Weight Loss Coach
Coaching for Weight Loss to Maximize Your Success Potential to Lose Weight
Have You Ever Considered Personal Weight Loss Coaching for Sublingual HCG Diet Alternative?
Weight loss coach is given to anyone using sublingual HCG diet if in some way, have been not acknowledged with all the abundant information provided to such purpose within our website.
We understand our customers or dieters users workload do not give them enough free time to read every peace of information, or to go through the degree of detail necessary to use this sublingual HCG diet for weight loss.
For us, your weight loss success during your HCG diet journey of 21 days is very important. Reason why, we have extended our services by providing over the phone weight loss instructor coaching.
One of the most difficult tasks for all our customers is in the HCG mixing and the management of the daily 500 very low calories diet restriction of Dr. Simeon's protocol while on HCG phase 1 of the sublingual HCG diet.
QLG is providing help in directions on how to use HCG diet for weight loss to all our interested customers but with a regular and affordable per hour fee.
We also provide the opportunity to choose weight loss instructor coaching while you place your order. We encourage to place it at any time you feel convenient to have our HCG dieter expert to guide you properly and to help you ensure the success on your personal established goals.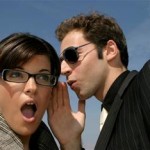 How Weight Loss Coaches Works
Here is how it works! Your HCG weight loss instructor will give you an open explanation concerning sublingual HCG diet and how is this advanced and improved Dr. Simeon's Protocol.
Your HCG weight loss instructor will provide the most up to date knowledge and information on the HCG sublingual diet protocol techniques with his 20 years professional experience and helping you step by step.
Your HCG weight loss instructor will answer all your questions, explain all your options, and motivate you to succeed in your HCG sublingual journey and your personal weight loss goals.
Think on the benefits of getting the right knowledge for weight loss and how this process will facilitate the management of the whole HCG diet weight loss program.
Your HCG weight loss instructor will provide you with all the support and will be explaining up to date concepts, techniques, and helpful hints concerning sublingual HCG diet procedures along the way.


Personalized Weight Loss Coaching
The HCG sublingual coaching for weight loss will clearly explain the different HCG phases, the HCG mixing, the difference between HCG Sublingual applications and the inconveniences of HCG injections.
Your HCG weight loss instructor will explain about the allowed foods, conceptual loading, hunger related issues, and much more!
The HCG sublingual coaching instructor for weight loss will support you and encourage you to take the necessary steps towards reducing weight and become healthier through the "Eating Clean and Healthy for Life Program."
Here is how the process will be sustained:

He will listen to you.
He will support you.
He will challenge you.
He will answer your questions.
He will work with you daring to get the best for you.
He will keep you focused and on the right track.
he will give you direction to succeed.
He will explain the sublingual HCG protocol concepts in a way that's clear and easy to understand.
He will help you discover solutions to your weight reduction problems.
He will be your confidential partner and offer you the opportunity to look at your weight reduction and health from different perspectives.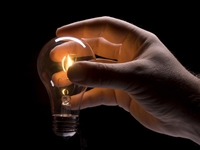 Weight Loss Coaches Ready For Your Enlightenment!
We are really looking forward to working with you. What you may expect from this HCG sublingual weight loss instructor coaching alternative?
When you have someone who really believes in you, you will move forward and faster during your 21 days diet journey.
Feel yourself invited. Now is the time! YOU have the power to become the best and the healthiest person you can be.
Your sublingual HCG weight loss instructor is ready to help you on the road to body figure and silhouette for life transformation success!
Please, subscribe now to reserve your weight loss coach time and be one more story within our successful new body silhouette testimonials.
Weight Loss Coach - Back to HCG Dieters