hCG Maintenance
hCG Phase 2 Maintenance Diet
Fitness For Life hCG Maintenance Diet!
How To Get The Figure You Always Wanted By Following The Maintenance Phase 2 Secrets!!!
The hCG maintenance phase is the most important phase of the hCG diet program. I read several hundred of articles, that reinstate that after you do the hCG diet, you can eat everything that you want. This is totally wrong!
I've been teaching exercise and nutrition for over 20 years and I can tell you right now, I don't care what diet you are on or who do you talk to but there is nobody out there that can eat whatever they want and still maintain a lean body and health and vitality.
So after losing the fat with hCG diet, you want to do a maintain phase. In fact in my opinion as professional, the maintenance phase is the key factor to maintaining the fat loss that you reach through the hCG diet.
That means you find out what is your metabolic rate, you eat food that are clean and healthy and have high nutrients for another 21 days.
And you eat those in a calorie range that it will support your metabolic rate. This is what is called the hCG maintenance diet.
In addition, building muscle through exercise is the best form of weight loss plan you can work into your life and for most people is their weight loss maintenance answer.
How To Buy The hCG Maintenance Phase 2
To buy the hCG Maintenance Phase 2 you do not need to create an account to make purchases on our site.
Simply click Add to cart to proceed to checkout. To make your future purchases even faster, you can create an account during checkout.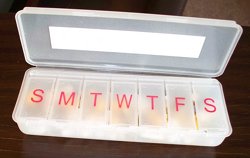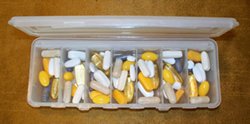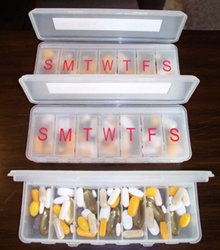 Following the hCG Maintenance Diet Secrets!
Everybody talks about the maintenance phase for the hCG diet and they give you some emergency kit eating diet that may include 6 apples per day and a steak at night if you gain or loss 1-2 pounds after the hCG diet.
That is good because that is exactly I will recommend as a professional.
But everybody has missed ONE key factor, something that we offer that nobody else does during the hCG maintenance phase.
This is a proprietary blend of herbs, vitamins and minerals that actually work with the hypothalamus to help reset the pituitary and endocrine (A new window will open!), so when your body is adding fat loss, it will help to create a set point.
But, what is a set point after all?
A set point is when your hypothalamus decides "I'm going to be at this % of body fat" regardless what it is, once set at this stage it is easier to maintain a % of body fat.
The % of body fat set point can be at anytime pushed higher or lower based on your efforts.
But with our proprietary blend which includes vitamins, herbs and minerals, your hypothalamus do not need to work harder.
Without this blend, it won't be as easy for you to maintain or establishes a set point.
And this is why the product we have available to you it crucial to your success in maintaining fat loss.
hCG will help you lose weight and it does help the hypothalamus to use stored body fat as fuel so that your fat loss will come off.
But hCG BY ITSELF doesn't reset the set point of the hypothalamus, the only way to do that is by continuing with the hCG maintenance diet program.
What Is The hCG Maintenance Program?
The maintenance phase is another diet after your hCG diet of eating clean, helping your body to reestablish the training that it needs to maintain lean body mass.
But without a proprietary blend that contains vitamins, herbs and minerals your body will have a harder time setting a set point.
In addition your body is going to have more days of gaining weight vs. losing weight during your maintenance phase.
This is why we offer the proprietary blend that includes natural herbs, vitamins and minerals which will help your hypothalamus to do less effort in maintaining the % body fat desired.
These are magic oral sublingual drops that will help to reset your hypothalamus, and bring you closer to the body you always wanted.
During 21 days on your maintenance phase, you will need to eat clean, healthy food not exceeding your calorie rate max per day according to your height and weight desired.
In addition, with the proprietary blend we offer, you will have a higher energy level.
Ingredients of Proprietary blend*:
Grape seed extract, citrus bioflavonoid, l-glutathione, alpha-lipoic acid, olive leaf, green tea, cyanocabalamin, gymnemic acid, canvacrol, vitexin.
Other ingredients:
Di-calcium phosphate, vegetable cellulose, casple, virgin olive oil, beeswax, mixed tocopherols, chlorophyll, dextrose, whole brown rice powder, cornstarch, gelatin, titanium dioxide (natural mineral whitener), vanilla flavor, carmine color, riboflavin, vegetable acetoglycerides.
To learn more about the hCG Phase 2 maintenance concepts we highly recommend listening to our hCG maintenance video presentation online.
Maintain the Body Shape of Your Dreams
Transform Your Body and Life Like Nothing Before Ever Has!!!
Picture yourself performing your daily activities with a lot of motivation and energy, after work still having the energy to participate with your family in extra activities, playing outside with your children.
The low energy and overweight is part of the past. You just need to START NOW with the hCG weight loss diet and change your future forever.
If you would like to learn more about the phases, go over hCG Phases now!
Get Your Free Copy hCG Diet Recipes Book Now!
The hCG Diet Recipes Book "Clean and Healthy Eating for Life" we are ready to publish is the first of his kind on hCG recipes for keeping up with the hCG diet protocol phase 3 of the whole weight loss program.
To find out more about clean and healthy eating and to receive the monthly hCG advisor Newsletter I am providing this special hCG Maintenance Diet Recipes Book totally free to all our subscribers.
Before printing, only 100 copies of this hCG diet recipes book will be given for free! If you are interested to have whether a hard copy or soft copy of this revolutionary hCG maintenance diet recipes book you should register now!
Back to Home Page

hCG Hypothalamus hCG Phases

Place Your hCG Maintenance Phase 2 Diet Order Now