Oral HCG Drops
Oral HCG Weight Loss Diet
Purchase Oral HCG for Weight Loss Diet
Purchase oral HCG drops for Dr. Simeons HCG diet protocol. These drops works under the tongue application. 4 drops twice a day.
If you want to shed pounds and inches quickly and transform your body profile into the most amazing lean figure you could ever want, then purchase oral HCG weight loss drops to shed pounds and burn fat the fastest way in 21 days diet.
1.- Purchase Oral HCG Phase 1 Weight Loss Diet
To purchase oral HCG for weight loss online you do not need to create an account to make purchases on our site. Simply click Add to cart to proceed to checkout.
The Phase 1 HCG product includes the HCG phase 1 serum mix, the dropper, the syringe to extract, dilute and mix and the HCG Diet Recipes Book; all together.
Please, proceed to order your hCG phase 1 clicking the Add to cart button below.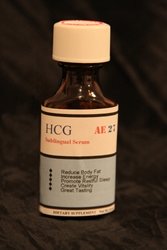 HCG Sublingual Formula
2.- Purchase Oral HCG Phase 2 Maintenance Diet
This is the HCG Phase 2 Maintenance that should be taken immediately after the oral HCG sublingual phase 1 is finished.
It is also called HCG diet phase 2 of the whole HCG weight loss program and consists of another period of 21 days or 3 weeks.
It will take 3 weeks for the weight you reached at the end of oral HCG sublingual diet phase 1 to become stable.
These body building supplements included within the HCG maintenance kit diet are designed to finally resetting your hypothalamus. The hardest part of the diet program and where most dieters fail!
You may proceed to place your order for the phase 2 HCG maintenance formula now by clicking the Add to cart button now!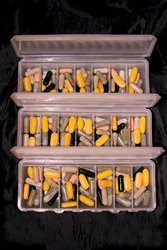 HCG Phase 2 Maintenance
3.- Purchase Whole Complete HCG Diet Products
The whole HCG products family includes the HCG phase 1 serum mix, HCG maintenance phase 2, the HCG powder, the HCG Diet Recipes Book, and the List of food to eat and not to eat; all together.
Please, proceed to order the Whole Complete HCG Diet by clicking the Add to cart button now!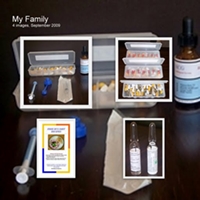 Whole Complete HCG Diet
Enjoy today the great advantage of using oral HCG diet drops for weight loss. It is relatively very easy to use. On the case, you only need 0.22 cc or 4 drops placed twice a day under your tongue.
The HCG phase 2 maintenance will help you resetting your brain hypothalamus to keep your weight off forever.
If you order the Whole Complete Diet a considerable amount in savings in shipping costs.
Start your sublingual diet today! Think what you would have to spent in additional syringes and all the stuff required to the risky and complicated painful daily HCG injections.
Place your oral HCG drops order and start your HCG diet now to build the figure for life you always dream to have.
Oral HCG Drops - Back to Oral or Shots Which Works?
Back to Home Page