Buy HCG Drops
Wonder Why Oral HCG Drops Are Cheaper Here?
Buy HCG Diet Drops for Rapid Weight Loss
Buy hCG drops now! Within the weight loss market of diets there is not a better place to get hCG drops at the lowest price, when you compare your results on a per pound a day basis.
The oral HCG diet we are talking about is the Sublingual under the tongue's type. The same as established within Dr. Simeon's weight loss protocol for HCG Phase 1.
You may know that Dr. Simeon's protocol is way old and about 50 years old right? It is important to keep diets up to date because veggies calories 50 years ago aren't the same today.
Let me tell you that we modified it slightly. Moreover, to improve weight loss effectiveness - without the need of hCG injections - while still maintaining the same 500 very low calories daily feeding.
The great advantage of using oral hCG diet drops is because it is relatively very easy to use. On the case, you only need 0.22 cc or 4 drops placed twice a day under your tongue.
We realized the large amount in savings for our customers considering what you would have to spent in additional syringes and all the stuff required to the risky and complicated painful daily injections.
Let me explain you how to use hCG diet drops for weight loss...
How Would You Use The hCG Diet Drops?
Very easy to do. Early morning when you wake up just add the 4 hCG diet drops of the proprietary serum AE-27 which you are going to mix with the pure HCG powder Pregnyl 1500 IU provided when you buy hCG drops.
You are to do the same at bedtime. During the day, you are to take the 2 daily meals of 250 low calories each, including the 2 snacks in between.
The awesome thing about this oral HCG drops diet is that everything is taken care of when you place your order to buy HCG drops.
Together with your order you will receive the amazing HCG diet recipes book with 100+ diverse meals that will facilitate handling your 21 days diet journey with ease.
Truth is, you only have to worry in preparing the food and in cooking. Everything else is described within the HCG cook book which is sent to you together with HCG diet drops protocol.
Buy HCG Drops Now
To buy hCG drops you do not need to create an account to make purchases on our site. Simply click Add to cart to proceed to checkout.
In addition, if you would like to make your future purchases even faster, you can create an account during checkout.
The phase 1 HCG diet drops product includes the HCG phase 1 serum mix and the HCG recipes book all together.
When you ready, proceed to buy HCG drops for your hCG phase 1 HCG diet drops Dr. Simeon's protocol by clicking the Add to cart button below.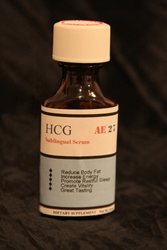 Buy "Digital" HCG Diet Recipes Book $ 19.97
Your digital HCG diet recipes book will be send by email attachment as soon as you sign up and finish buying HCG drops.