Build Weight Loss Success Stories
Here Is a Guide to Create Weight Loss Stories
How to Build Weight Loss Success Stories
Build weight loss success stories: If you have no idea on how to build weight loss success stories here you have it. If your interest is to share it, to publish it and to post it online we can do so for you.
In reality is not difficult if your main interest is to provide stimulus to other people to achieve your same weight loss success.
Obesity is a real problem all over the world. But the real problem is, those who suffer it are kind of lost and spent a lot of time trying to find the right diet to solve their overweight nightmare. Reason why is important to create weight loss stories.
With no support and alone they struggle checking so many diet offers all over the Internet. If you realize there are zillions and many different products today.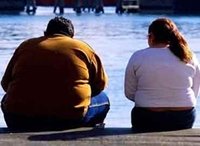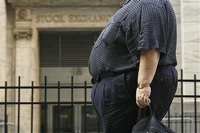 How will you decide and take trials if somebody does not show you what is real? How to differentiate the marketing and advertising from the real facts?
It is not difficult if you pay close attention to details. Did you see beautiful photos of males and females skinny bodies? Stay away of those. Those photos are purchased royalty free.
Many differentiated guide weight loss success stories help obesity and overweight people to take real time and extremely important life and health treating decisions. That's the value of word-of-mouth!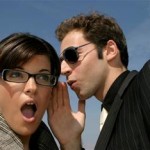 How To Differentiate Your Weight Loss Success Story?
If you go over the hCG Sublingual weight loss success stories described all over this site, pay attention and check over the photo's backgrounds. Easily to differentiate reality from advertising.
It is widely said that a photo speaks more than a thousand words. Everybody seem to agree with this. Any small photo camera can be used, even your phone camera.No need to be perfect, instead be creative. Just think on your desire to help others with good information.
All photos posted on this site are unique from customers who actually tried this HCG Sublingual diet. All figures for life, all new body silhouettes are from real people of all type of life activities which trusted on our guidance and used our Sublingual HCG diet recipes book intelligently.
We have developed with unique 2 HCG phases modified Dr. ATW Simeon's protocol that works and produce real results. If it is followed correctly we have these facts that almost everyone losses weight and fat.
In addition, people who want to lose more than 30 pounds have used HCG phase 1 twice, one after the other and still succeeded on their weight loss goal.
How To Build an Outstanding HCG Weight Loss Success Story
Think on building a success story with the idea to help others in need of weight loss. Your family, your relatives, your neighbors, your work colleagues.
Plan ahead and use always the same background, same hours, same lightning and same place. Take 3 photos only per week. One photo front side, one photo back side and one photo left or right side. Always same side profile.
Be sure to use the same background wall. The clear the better. Use always the same wardrobe: same short, same dress, same swim suit, same color.
Keep Statistical Records
Build a simple statistical page where you will be registering the starting and progressive weight changes every day.
Just build a simple page with the following columns: Day Number, weight AM: weight in the morning after evacuating; weight PM just before you go to bed; Weight differences per day.
To build weight loss success stories these provide a great stimulus and is perfect to evaluate how your results are going on a daily basis.
It is of great help to record your data and if you find errors, it is easy for you to decide to do the apple day diet in case you don't loss any weight for whatever reason in any given day.



Seen Any Change that Impress You? Make Notes Every Day!
Write your daily comments and experiences of about almost everything you consider relevant. Just write what it comes from your soul and keep records every day.
A good memory example of what you are doing. Being original is much better than to copy from others.
Differentiate yourself, originality pay back to Google searches and those testimonials come first on Google searches.
This page will be growing every day as you provide your feedback! Have any more ideas we can post here? Please, send us your how to build weight loss success stories ideas to continue building this present page.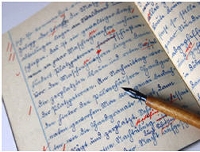 Back to hCG Diet Success Stories

Build Weight Loss Success Stories - Back to Home Page