Hi,


"Give Me 21 Days - And I'll Give You The Most Amazing Body Silhouette You Ever Dream"
Sublingual HCG Diet Have the Power to Change Figures and Lives Forever
Special Message from HCG Weight Loss Diets!
Read Newsletter in Spanish! (Lee Novedades en Español!)
Newsletter Content:
Good News About Sublingual Diet
Amazing Results in Building New Figures for Life
Did You Fill Out the HCG Medical Profile? Benefit from it now!
Build Your Own Testimonial and Win!
How to Win An "I-Pad" this Month?
There Is a Phase 3 Project Revolution Knocking Your Door
Just Switching Stores! How Phase 3 Project Can Help You Today?
Keep Your Dreams Alive! It Is a Matter of Personal Goals
Good News About Sublingual HCG Diet
All those looking for weight loss and fat reduction have found hCG Sublingual diet is the only thing they will need to lose weight.
We developed this amazingly simplified 2 HCG phases only proven method and it is called the "cure for obesity" because without the need of injections or homeopathic drops, it is the most effective diet to cure obesity in 21 days.
Free yourself! Are you sick of being obese and tired of interfering with your self esteem? Are you one of those embarrassed of cellulite and hanging tissues that stay away from the beach and pools?
I am please to show you how normal people using HCG Sublingual diet got rid of their excess weight. How body builders built a new figure for life.
How women built new silhouettes for life and how by evaluating our original weight loss testimonials and in developing your own testimonial you can do the same. How you may benefit from it now? Just keep reading...


New Figures for Life! Extraordinary Results All Over the World
In a nut shell the Sublingual hCG formula is a 21 day diet to shed pounds and another 21 days diet to fix your hypothalamus and maintenance your present weight (the one you reached at end of any HCG Phase 1). A total of 42 days diet program to fixing your body for life and forever. No other diet can do it!
More than 1000 customers have been treated with the oral Sublingual serum and the phase 2 hCG maintenance program. They report an average weight loss of 2 pounds of fat per day. That's awesome! See the following HCG Sublingual testimonial from Mexico. she precisely measure 4 drops and did HCG Phase 1 for up to 42 days with just one bottle of serum mix.
Our experience shows that 97% of those customers using Sublingual hCG formula maintain their weight loss results for the long term and barely only 3% fall back into the unhealthy eating habits they were used to and gained weight back.
As we often recommend, it is essential that you commit and follow this hCG Phase 1 diet and the hCG Phase 2 maintenance program step by step. I assure you that you will get extraordinary figure contour and spectacular body shape results for life. And we meant this!


Did You Fill Out the HCG Medical Profile?
If you are one of those who filled out the HCG medical profile and have not placed your HCG order you better do it now! Don't miss your chances. We suggest you to place your order today! Let me tell you why...
How you can benefit from placing your order today? Here is what we are going to do. To all who place a Complete HCG Diet Formula this week we will provide a daily online guidance to accomplish the HCG diet process step by step. That means perfect coaching on a daily basis. We will give you even more...Just keep reading.
Together with all those who want to start right away, we'll be coaching the Sublingual HCG Phase 1 diet again for 21 days and will provide you with daily recipes with pre-balanced calories everyone will be able to follow up. You will be able to directly access them online and on a daily basis. Isn't it nice to get great support to achieve your dream figure for life?


Build Your Own Testimonial and Win!
Here is the "win-win" situation: What's our expectation? You will be building your own daily testimonial of weight loss success to win. We will post your weight loss testimonial online. All the participants will vote for the best one. And for the best testimonial of all...Guess what is coming?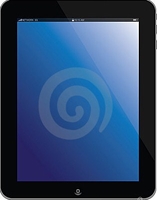 You May Be the Winner of a "FREE iPad" This Month!
Once your HCG diet for weight loss is accomplished and you provided the HCG testimonial with photos, description, and weight loss statistics data and so on, we will provide a form online for you to vote for the best testimonial.
The winner who gets the major number of votes will win an iPad. Here is a quick guide to build amazing weight loss success stories. Why not start today to build your own testimonial?


There Is a Phase 3 Project Revolution Knocking Your Door
Quality Life Global want to give you more, much more. Have you ever found yourself wondering, "What could I do to bring in a little more income into my home, to help make ends meet or have a little extra?" We launched a new website to train HCG dieters on how to make money from home.
In addition to recommending the HCG Sublingual diet and economically benefiting from commissions o your personal sales, through the HCG Phase 3 Project of the Quality Life Products Revolution you will be learning something new about making more money and in maintaining healthier lives.
You may be wondering what does it means the Phase 3 project for you. Actually, with so many people out of work during this recession, it should come as no surprise that many are thinking about starting their own businesses or working from home.
Even people who are still employed might consider starting a business as a back-up plan, creating alternate source of income - a plan B - something that's secure and can give you meaningful protection.
Have you ever thought about doing anything alongside what you are presently doing? Even if you're the owner of a successful start-up, the recession might have you worried. It is just about switching stores and getting rid of chemicals from your own home!


Just Switching Stores! How Phase 3 Project Can Help You Today?
I bet you are already spending 50 to 60 bucks a month on your preferred store isn't it? We train people interested to make an equivalent of 500 to 5000 dollars in the next 5 to 6 months and for FREE.
Although you may pay a pretty small fee as a subscription, trust us...No investment required. Just switching stores!
By doing this, you will get a steady residual commissions for life. There is NO sales, NO filling orders, NO MLM, NO purchasing stocks, NO franchisees. Absolutely NO to all!


Keep Your Dreams Alive! It Is a Matter of Personal Goals
Everyone have dreams: You may just want to supplement your income, pay off your mortgage, get the kids through college education, pay medical bills, early retirement and get out of debts.
It's simple and there is no investment, no selling, no carrying inventories or delivering products. It may just be the solution you have been looking for.
People love to get the right knowledge on how to remove chemicals away from their homes. So you buy products in a different store - "Your own store!"-There are more opportunities on making extra money right away with Phase 3 products.
To enjoy the benefits to its fullest this awesome phase 3 opportunity requires an online presentation.
To receive an online presentation you only need to have a PC capable to supporting at least good video resolution. The online video presentation will last about 45 minutes.
Let us know about your readiness to set up an online presentation of these environmentally safe products marketing revolution. So, stop what you are doing right now and request your Phase 3 Project appointment exclusively for you!
Looking forward to your new weight loss story and your testimonial of weight loss success!
Regards,


Marketing & Sales Dept.
HCG Weight Loss Diets
Quality Life Global, Inc., Logan, UT 84341
Phone (888) 978-7874
Note: You are receiving this Newsletter email as a "HCG Diet Advisor" subscriber. If you want to safely unsubscribe please, click here.
October Seasonal Offers on Sublingual HCG Diet Products